Forwarding agent for high-volume goods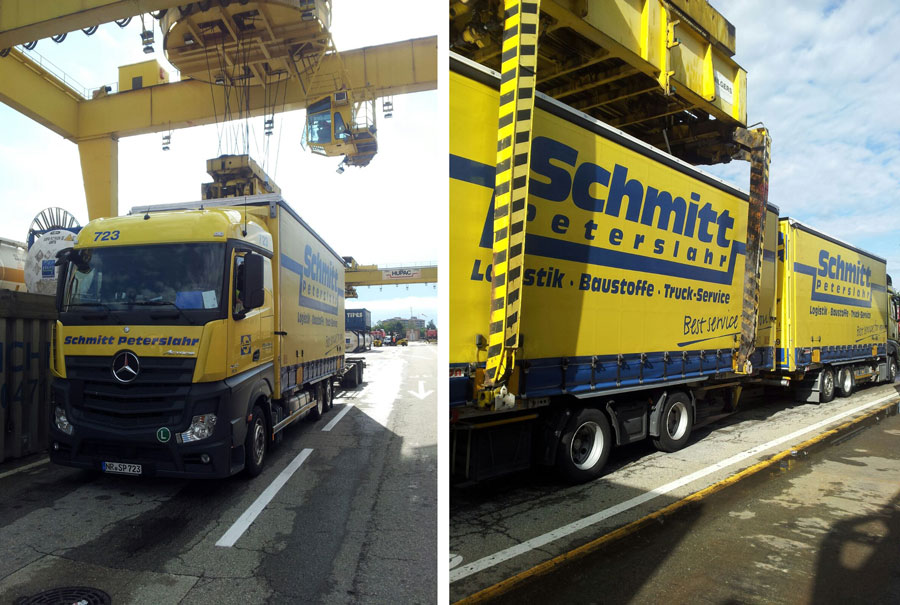 We have been transporting high-volume goods since 1977, making us jumbo pioneers. Today, we provide optimized cargo space for light and heavy bulk goods. The objective is always to achieve the most economical transport of your high-volume goods.
In addition to Germany, with a focus on the Rhine/Ruhr to Rhine/Neckar region, we are at home in Europe. We are specialized on international presence on a day-to-day basis with haulage in Italy, England, the BeNeLux countries and Switzerland.
Our trademark is transport of complete and partial cargo loads with uncompromising reliability. Additional advantages you'll enjoy with us are our extensive, self-owned vehicle fleet for flexibility, BestService with top vehicle technology and telematics.
Our vehicle fleet is dimensioned specifically to haul metric goods. Loading and unloading of large related components by crane through the sliding roof – for example machine parts – poses no problems. Transport can be additionally facilitated by special cargo lashing equipment and tarp-covered rear gate expansion up to a width of 3.30 m. A decisive plus for you is the 3.20 m maximum load height.
The telematic system integrated in our forwarding software is worth a closer look. This system not only provides 24/7 satellite location and status tracking of our lorries, and thus of your cargo, it also realizes communications between lorry and disposition without transmission losses. This solution gives you the quality standard that currently leads the pack in this branch. Our IT competence is an important part of the package.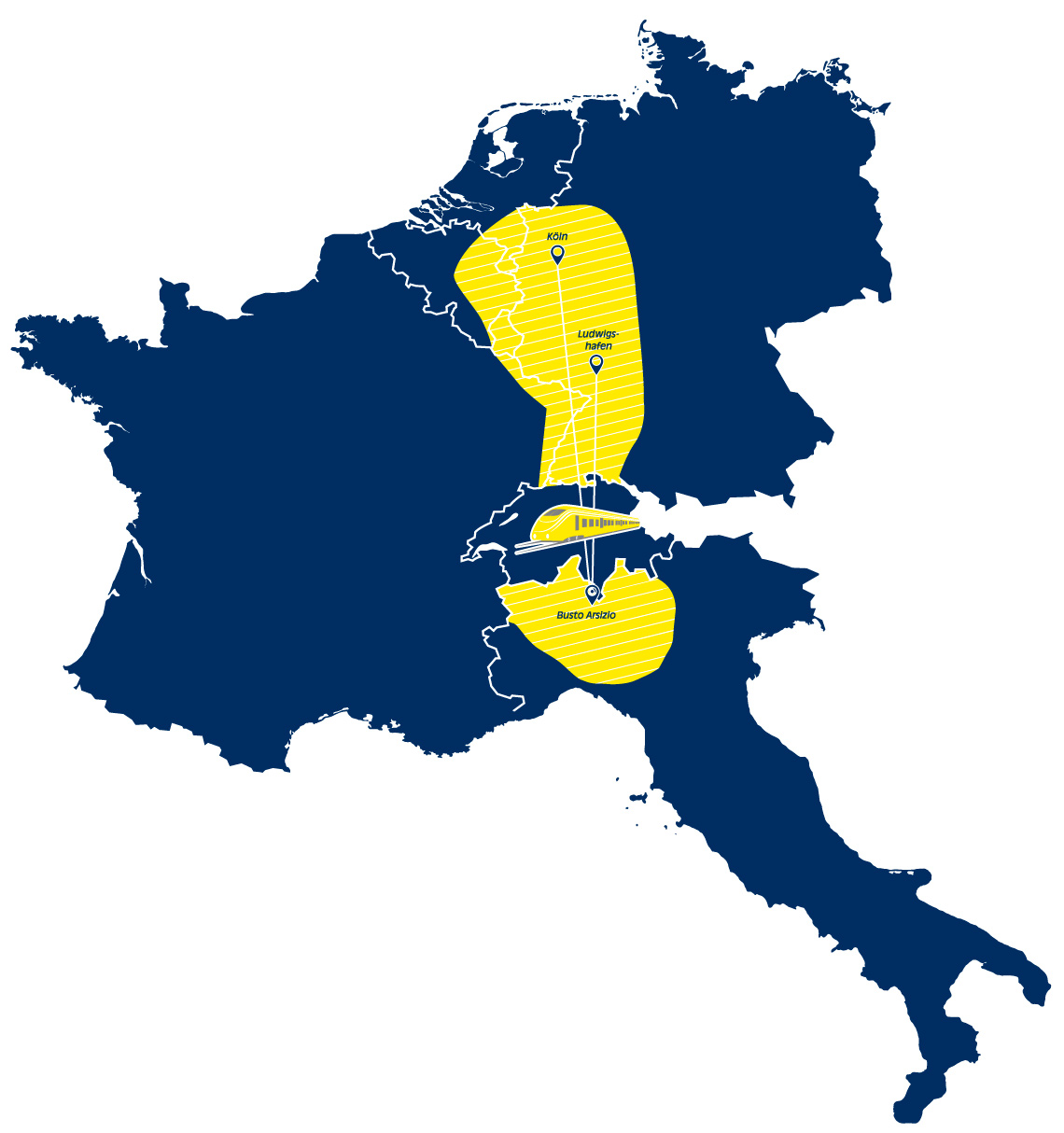 Performance Products
| | |
| --- | --- |
| SP Standard Service | FTL/LTL, with jumbo tractor-trailers and standard/open trailers! |
| SP BestService | FTL/LTL, with own tractor-trailers and standard/open trailers! |
| SP SecurityService | For time and value-critical goods, with guaranteed performance! ! |
| SP SpecialService | Overwidth up to 3.30 m under tarp/up to 4 m on open trailers, crane loading, trade fair service! |
| SP FastService | The short-term ad hoc deployment you need! |
| SP Intermodal | Green logistics for a small carbon footprint with intermodal transport realization! |
BranchSolutions
Packaging & containers
• Three load dimensions with 7 + 8 m or 6 + 9 m or 2 x 7.70 m for 38 EURO pallets and up to 3.20 m loading height
• From light to heavy (20/22 t)
• Swap bodies for storage or bulk loading

Trade fair transports
• Trade fair service
• Know-how and deadline reliability!
• Trade fair storage between trade fair venues

Machine transports
• Crane loading
• Overwidth up to 3.30 m under tarp / 3.20 m high
• Overwidth up to 4 m on open trailers
> Take advantage of our know-how and deadline reliability!

Hygiene articles
• • Raw and finished products in clean vehicles
Commerce
• 38 EURO pallet positions for food/ pet food, plastic articles or any bulky items
• With neutrality assured!

Automotive/factory
deliveries
• Reliable logistics for for this demanding industry!
TransportOutsourcing
You have your own vehicle fleet for high-volume goods and wish to outsource it or your transport management? Take advantage of our competence! We are happy to provide individual and personal consulting.
Need a vehicle, tailored to your needs? Take advantage of our know-how.

Best EXTRA service for you!
Telematics/localization access for you!
Special vehicles up to 130 m³!
Taken advantage of our 40 years of jumbo tractor-trailer experience!
Warehouse Logistics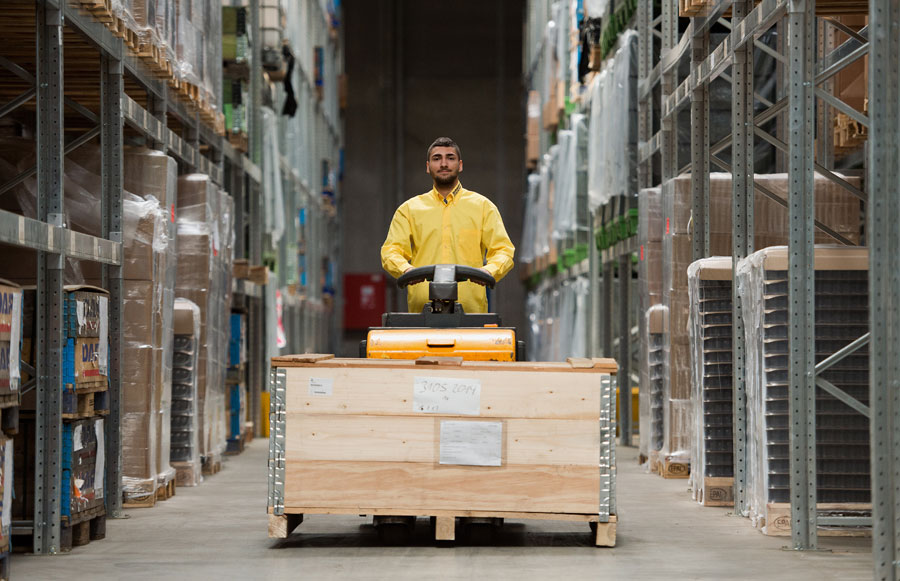 It is a special challenge for us to offer you, a medium-sized logistics service provider, solutions for daily handling of your products. Our innovative thought processes ensure you a logistics solution that is tailored exactly to your needs and demands.
With enormous storage capacities and flexible employees we can realize your projects on short notice, whether it's matter of overproduction or promotional products. With our large, self-owned vehicle fleet, we can put large pallet volumes in storage and/or taken them out of storage and deliver them in the shortest possible timeframe.

You're with us / We're with you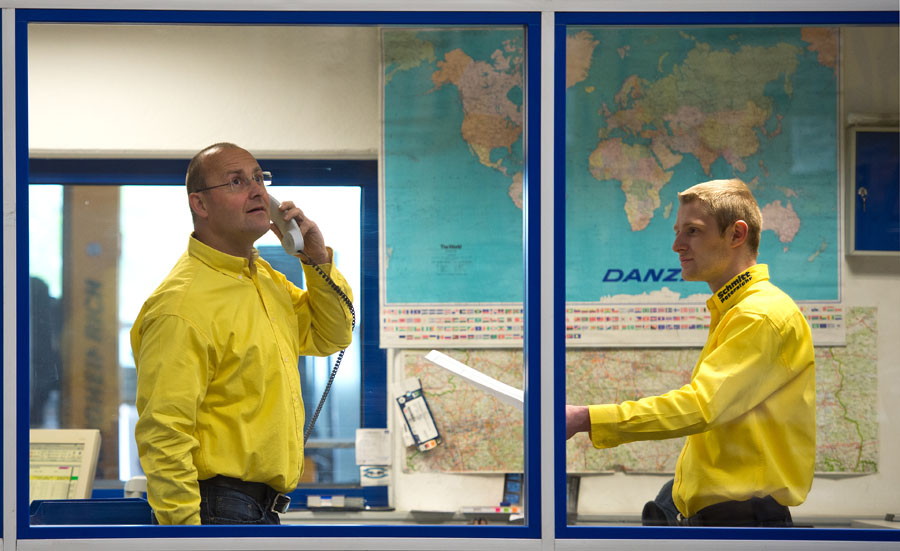 At our location in Oberhonnefeld, between Cologne and Frankfurt with optimum transport connections about 500 metres from the BAB 3 (exit Neuwied/Altenkirchen), we can offer you 10,000 m² of heated warehouse space.
If outsourcing is what you need, we provide individual advice and can take on jobs on your premises or ours!

Promotion Logistics/Cross Docking
Our block warehouse allows can accommodate block stacking of 18,000 pallets!
Our forklift trucks are also equipped to serve the beverage industry
Forklift unloading of up to 4.5 t
Contract logistics
For flexible and efficient outsourcing, we can provide high-bay racking for up to 4,000 pallets.
Use of your personnel
Reporting direct to your inventory control system
Value-Added Services
Besides commissioning, we also do labelling, kitting, reworking and daily inventory
Consignment warehouse with separate reporting
Trade fair logistics
Operation in shifts according to your requirements
Motivated employees for reliability and flexibility
Warehouse equipment
10,000m² of heated warehouse space
Blocks from 500 to 5,000 m²
Hall height from 5 to 10 m, free of support obstruction
Security systems to protect against break-in and fire, video monitoring and electronic access control
Partial separation of warehouse and loading zones
Jumbo ramps
Modern warehousing equipment
All warehouse halls can also be rented directly. You may also use your own staff for business operations as needed.

Contact